Our Level I beds are manufactured by TanAmerica. Sessions are up to 20 minutes long. Our Level I beds offer a higher UVB to UVA ratio to help stimulate melanin development to obtain a tan faster.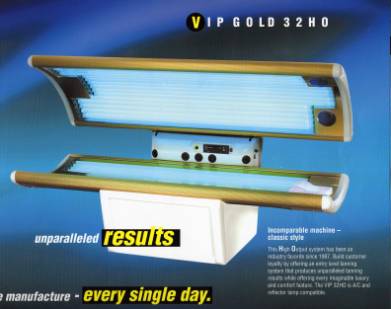 Our Level II bed is manufactured by TanAmerica. This 15 minute max exposure bed offers a higher UVA to UVB ratio to both stimulate melanin development and bronzing effects to melanin produced. This bed also features a high pressure facial lamp to specifically target the face. Our Level II bed is our most popular and truly provides a bronze effect.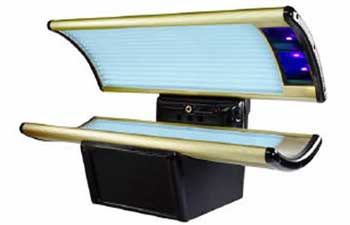 Our Level III ULTIMATE TANNING machine is manufactured by Sonnenbraune. Offering a 15 minute session time maximum, this bed delivers the greatest UVA to UVB ratio. This bed features 3 high pressure facial lamps to get a great all around bronze glow on both face and body. Clients will get a great after glow and see continued results over the next 24-48 hours after each session. Using a Level III bed will extend a tan longer and is crucial in maintenance of a beautiful, bronze glow.